YouTube App Update Adds Progress Bar to Previously Watched Videos – mytutorials.xyz
Google issued an update to its YouTube app for iOS this week that adds a progress bar to the thumbnails of previously watched videos, allowing users to resume playback from where they left off.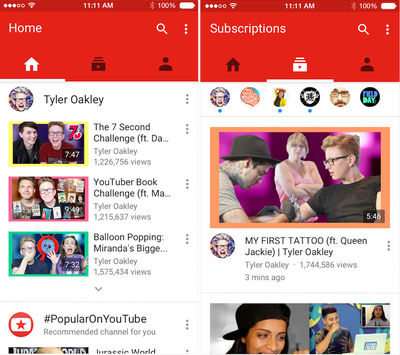 Ever have trouble remembering if you've seen a video or how far you made it through the video? We have added a progress bar to all previously watched thumbnails that lets you know how far you made it through the video. Partially watched videos will resume from where you left off.
The version 11.45 progress bar update follows a recent redesign of the YouTube app which also brought in-app video editing tools to make videos.
YouTube for iOS is available in the App Store for free. [Direct Link]