Microsoft Office Support Coming to Touch Bar on MacBook Pro – mytutorials.xyz
During its keynote today, Apple briefly mentioned that Touch Bar will be gaining heavy support from third party applications when the laptop launches. Namely, Microsoft is working on introducing support for Touch Bar into Word, Excel, Powerpoint, and Skype.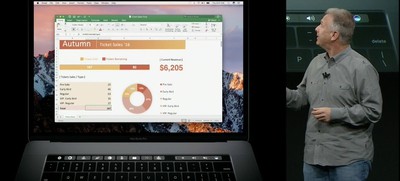 Apple didn't say specifically what the Touch Bar will be able to do within each app, but the company gave detailed demos of what users will be able to do in Photoshop, Final Cut Pro, and Djay Pro. Sketch, DaVinci Resolve, and many others apps will update with Touch Bar support on the new MacBook Pros, as well.