Netflix Introduces Offline Viewing for Popular Shows on its iOS App [Updated] – mytutorials.xyz
Netflix this morning announced that offline viewing of its shows is now available to users around the world on the service's mobile app. The launch follows reports from over the summer that offline viewing would be coming to Netflix "by the end of the year."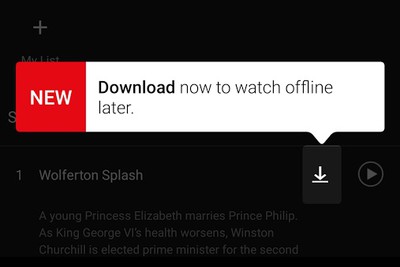 Now, users will be able to click a "download" button next to each episode in preparation for the times they won't be connected to the internet. The company said that many popular shows are already available to download — including
Orange is the New Black
and
The Crown
— with more coming soon.
Netflix members worldwide can now download in addition to stream great series and films at no extra cost.

While many members enjoy watching Netflix at home, we've often heard they also want to continue their Stranger Things binge while on airplanes and other places where Internet is expensive or limited. Just click the download button on the details page for a film or TV series and you can watch it later without an internet connection.
Any Netflix subscriber will have access to offline downloads, and the update will be available today to both the iOS [Direct Link] and Android versions of the mobile Netflix app. Netflix also tweeted out a video to celebrate the launch of downloading and watching "your favorite stories" while offline.
Update: You can check out every show and movie available to download within the Netflix app by tapping the navigation menu in the top left corner, then choosing "Available for Download." Netflix's Help Center has more information as well.