'Candy Crush' Headed to CBS as a Live Action Game Show – mytutorials.xyz
CBS has ordered mobile gaming app Candy Crush Saga to series as a one-hour, live action game show from executive producer Matt Kunitz, who's also been behind shows like Wipeout and Fear Factor. Images or an official debut for the show have yet to be announced by CBS or Candy Crush Saga developer King.
A few details hint that the game at the center of the adaptation will feature teams of two individuals who must use mental strategy and physicality "to compete on enormous, interactive game boards featuring next generation technology." The winning teams will "be crowned as champions," but prizes — monetary or otherwise — have also yet to be divulged.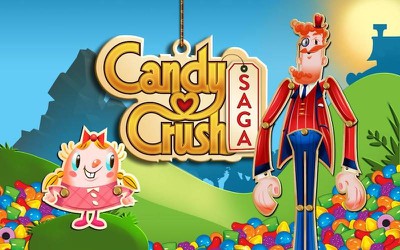 "We are huge fans of Candy Crush and, like so many others, we know the 'rush' of advancing to the next level of the game," said Glenn Geller, President, CBS Entertainment. "We're excited to work with Lionsgate and King to adapt one of the world's most popular and entertaining game franchises for television and make it available to its massive, passionate fan base who can watch and play along at home."
Kunitz mentioned that the Candy Crush franchise "lends itself perfectly to the kind of larger-than-life, physical game shows that I love to produce." CBS and King are working closely with the interactive team at Lionsgate to oversee the transition of the Candy Crush IP from mobile game to television show, which Lionsgate Interactive Ventures and Games President Peter Levin calls "an exciting, visual switcher game with great characters" that should translate nicely into CBS's unscripted television division.
Although Pokémon Go recently bested Candy Crush Saga's daily active user records, King's game is now back at the top of the United States App Store top grossing charts. As of September 2016, 18 billion rounds of the game are played every month around the world. For the new game show, CBS said that more information, including who will host the series, is coming "at a later date."