Apple's Thailand Website Honors King Bhumibol Adulyadej's Death – mytutorials.xyz
Apple has made its Thai website black and white to honor the death of Thailand's king Bhumibol Adulyadej, who passed away last week at the age of 88. Bhumibol Adulyadej had served as the ninth monarch of Thailand since 1946, making him the world's longest-serving head of state at the time of his death ahead of Queen Elizabeth II.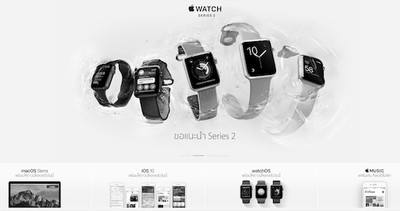 The monochrome website reflects Thai citizens who have dressed in pure black or black and white to mourn the loss of Bhumibol Adulyadej, who was a highly revered figure in the country. Thai TV stations have also provided footage of the king in black and white, colors that represent grief and purity respectively in the country.